Safety Glass: Polycarbonate, Plexiglass, & Acrylic Sheets and Bullet-Resistant Glass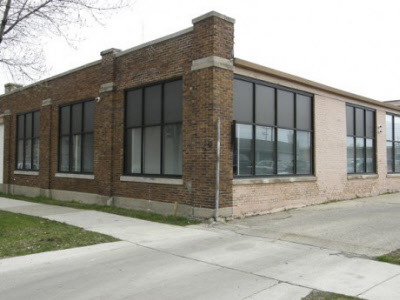 BGS glass installs
protective barriers
that protect workers from sneezes and coughs. Keep the workplace safe and healthy with a custom-made germ shield.
Install Durable Glass Alternatives in Your Business
BGS Glass Service offers a full range of polycarbonate sheets and other plastics materials for your specific Waukesha glass system installations. The name LEXAN has been synonymous with high-strength, durability, and clarity for decades and is available for purchase through BGS Glass Service.
Safety Glass Installation to Protect Against Vandalism
Troublesome vandals? Polycarbonate (often known by the brand name Lexan) and acrylic (a.k.a. Plexiglass or Lucite) are high-quality ways to cut down on broken windows in Milwaukee. Because of its high-impact durability, some versions of polycarbonate are the ideal bullet-resistant option for Milwaukee convenience stores, banks, and check cashing businesses. Repair your broken windows with acrylic to protect against vandalism to your storefront.
Milwaukee Area Bullet-Resistant Glass Installation
Protect your store employees with bullet-resistant glass enclosures built by BGS Glass Service. Bullet-resistant glass deters robberies and gives your workers a safe place to retreat in an emergency.
BGS Glass Service in Waukesha can order and install polycarbonates, including bullet-resistant material, in any type of application.
Contact BGS Glass Service today to speak to one of our professional Milwaukee area glass installers about the right polycarbonates to fit your needs.
How are Polycarbonates (Lexan) Different from Acrylics (Plexiglas or Lucite)
Both acrylic and polycarbonates are great durable alternatives to glass for your Wisconsin business. Depending on your specific application, one may be better for your needs than another.
Acrylic Glass
Acrylic glass (polymethyl methacrylate) is a thermoplastic, first developed in 1928, and entered the commercial market under the trademark Plexiglas five years later. Another well-known trade name is Lucite or "plexiglass" when referred to generically.
vs. Polycarbonates:
Lower Impact Resistance
Higher Scratch Resistance
Highly Rigid
Less Drillable
Easier to Cut
Polycarbonate Glass
Polycarbonate is a term for a type polymer containing a variety of carbonate groupings. They were first developed in Munich in 1898 and commercialized starting in 1955 under the names Merlon (later Makrolon) by Bayer and Lexan by General Electric.
vs. Acrylic:
Higher Impact Resistance
Lower Scratch-Resistance
More Flexible
More Easily Drilled
Harder to Cut
Acrylic Plastics
Acrylic plastics, often referred to by familiar trade names like PlexiGlas and Acrylite, are strong, lightweight, and more resistant to impact than standard glass. It's highly weather and chemical-resistant, and it is available in a variety of sizes, shapes, and textures. Customers may order sheets cut to size, to maximize yield and keep your costs down.
Acrylic Plastics – Sheet Sizes and Colors Available
Acrylic Plastic Sheet Sizes – Standard sheets sizes range from 48×96″ to 72×120″, with thicknesses ranging from .030 inches to four inches. Custom thicknesses and sheet sizes are available depending on order size. BGS Glass Service has access to many specialty versions with features such as enhanced UV filtering, UV transparency, increased abrasion resistance, and increased impact resistance for custom orders.
Colors and Textures – Acrylic plastic sheets are available in clear, translucent, and fluorescent colors, opaque colors, and a variety of surface textures.
Typical Acrylic Plastic Sheet Applications in Milwaukee
Point-of-Purchase displays (POP)
Window and architectural glazing
Boat parts
Signs and exhibits
Lighting diffusers and skylights
Sporting goods
Picture framing
Acrylic Plastic Mirrors Cut to Size
Customers choose acrylic mirror over glass for its light weight and ease of installation. BGS Glass Service Waukesha can get you acrylic mirrors, which are a perfect solution as shatterproof mirrors for high traffic bathrooms. Whether you need acrylic mirror tiles or strips, or our custom glass cutters will help you design and install new mirrors.
Polycarbonate Sheets Available at BGS
Polycarbonate Sizes and Colors
Polycarbonate Sheet Sizes – Polycarbonate sheets range in thicknesses from .040-inch to 6 inches. Thicknesses of .040-inch are available in 24-by-48 inch sheets. Above this thickness, a variety of sizes are available from 48 by 96 inches to 72 by 120 inches.
Polycarbonate Sheet Colors – Polycarbonate sheets are available in clear, bronze tint, gray tint, white opaque, and black.
Specialty Polycarbonate Sheets – BGS Glass Service has access to polycarbonate sheets in FDA-compliant, as well as machine and containment grades. BGS Glass Service Waukesha also has access to bullet-resistant, mirrored and abrasion-resistant polycarbonate sheets.
Typical Milwaukee Polycarbonate Applications
Machine guards
Light lenses
Signs
Resistant glazing
Window and architectural glazing
Bus shelters and mass transit applications
Doors
Food applications (FDA-grade)
Benefits of Polycarbonates
Polycarbonate sheets are tough and durable, making them perfect for applications requiring high impact or repeated use. They're lightweight, yet significantly stronger than plate glass. This durability makes it exceptionally valuable in high traffic situations where vandalism is a concern. Polycarbonate sheets are energy efficient, due to its excellent insulating qualities. Polycarbonate allows up to 90 percent transmittance of solar energy and 88 percent of visible light.
Sign grade polycarbonate is specially formulated to provide excellent resistance to the weathering effects of prolonged exposure to the sun. Along with its high impact characteristics, polycarbonate is a good choice for outdoor, high use sign applications. In security applications, polycarbonate laminates provide proven resistance to both physical and ballistic attacks. A variety of polycarbonate, and polycarbonate/acrylic, configurations offer different levels of protection ranging from containment up to UL Level 3 bullet resistance.
Polycarbonate is more dimensionally stable than acrylic over a wide temperature range. And, compared to acrylic, it is only slightly less transparent. Standard polycarbonate doesn't weather well over time but additives and coatings can be incorporated to significantly increase the durability of the polycarbonate. Because of polycarbonate's surface is soft, compared to acrylic, polycarbonate sheets are more prone to scratching. Abrasion-resistant coatings can be added to polycarbonate sheets to significantly reduce the shortcoming of the polycarbonate.
Safety Glass Options at BGS
BGS offers additional toughened glass options, including laminates, tempered glass, and wired glass options. These offer the optical clarity of glass with improved strength and safety over standard annealed glass types.
Cost to Install Plexiglass in Milwaukee
A plexiglass window features additional benefits over a glass window, including increased strength and a lack of glares or reflections. You can expect to pay more for a plexiglass window than you would for a glass window. There are several considerations that affect the price of a plexiglass window.
Cost Factors for Plexiglass:
Size. The larger the window, the higher the cost.
Thickness. Thicker plexiglass windows bear increased durability and increased prices.
Clarity. High optical clarity in plexiglass prevents distorted images.
To learn more about the price of plexiglass installation for your specific project, request a quote.
Contact BGS Glass Services online or at 262-513-2806, for commercial polycarbonate sheet installation.
BGS Glass is located on 1620 Arcadian Ave., Waukesha, WI 53186, drawing happy customers from Milwaukee, Waukesha, Madison, Whitefish Bay, Pewaukee, Wauwatosa, Bayside, West Allis, Racine, Kenosha, Oconomowoc, Brookfield, Delafield, Eagle, Elm Grove, Hartland, Union Grove, Burlington, Mukwonago, Muskego, New Berlin, Sussex, Wales, Cudahy, Franklin, Fox Point, Mequon, Greendale, Greenfield, Cedarburg, Hales Corners, Oak Creek, Shorewood, Menomonee Falls, West Bend, Okauchee Lake, Eagle River, Grafton, Glendale, Brown Deer, Port Washington, Saint Francis, Richfield, and all of Southeastern Wisconsin.