Burlington, Wisconsin's Window Services

Trusted Window & Glass Company
Burlington Window Replacement & Repair
Window Improvement Service Across Southeast Wisconsin
When windows become leaky, drafty, moldy, cracked, or just plain outdated, the professional glaziers at BGS Glass Services are the number one trusted window installers to get the job done. The thought of new windows can now be a reality when you turn to BGS Glass. Brand new windows can be yours in a timely and cost-effective manner, all while receiving the greatest level of craftsmanship. BGS Glass has been servicing the residential glass needs of Southeastern Wisconsin with skilled workmanship and unbeatable customer service since the 1960s.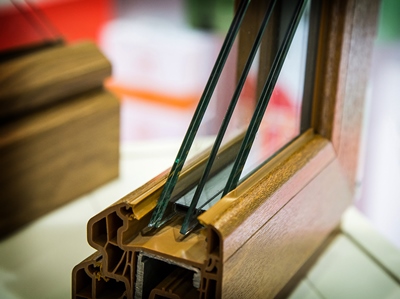 Highly-Skilled Glass Installers
The BGS Glass team consists of expert glaziers who are masters in their field. The designers and craftsmen at BGS Glass Service work diligently to design the right glass solution to fit your needs. Our dedicated glass installers and technicians have the experience to do the job right the first time.
We are dedicated to craftsmanship and attention to detail while ensuring deadlines and budgets are met.
We Do More Than Windows
BGS Glass is a full-service glass company serving all of Southeastern Wisconsin. Our specialties lie not only within window repairs and replacements.
BGS provides:
Keep Your Energy Bills Down With BGS Glass
Higher energy bills can be the result of old or failing windows. New windows from BGS Glass will lower your energy bills by reducing the amount of leaking air through old windows, easing the workload of home HVAC systems, and lowering your bills. Professionally installed residential windows offer a return on investment in just a few years. Replacing your windows will reduce utility bills, increase the comfort inside your home and add value to your property.
We Offer Free Window Repair and Replacement Quotes
BGS Glass Service will readily send one of our highly trained technicians to your place of business or residence to discuss your window needs. Within a timely manner, you will have a quote back to you free of charge. It's our pleasure to serve you and provide you with the windows or glass design you need. Not sure exactly what type of window or shower installation you're looking for? Feel free to stop by our glass showroom in Waukesha to check out our wide selection of glass shower doors, mirrors, and windows.
Showroom open Monday – Friday from 8 am – 5 pm and Saturday by appointment only.
If you reside in or near Burlington, WI, and are in need of window glass services, don't hesitate to contact BGS Glass Service today.
Burlington ZIP codes served: 53105