Milwaukee Residential and Commercial Glass Installers
Glass Replacement for Milwaukee's Homes and Businesses
BGS installs glass in Milwaukee that stands up to the rattle of the bass from Summer Fest and the jets from the Air and Water Show. Whether you need a custom glass fabrication for a gentrified warehouse in the third ward or an affordable replacement sliding door for your family's Story Hill bungalow, BGS can help with your glass installation needs. We've been installing impeccable glassworks in Milwaukee's homes and businesses since the 1960s.
Milwaukee Window & Glass Services
BGS Glass Services offers a varied selection of glass types for every project. Our double-paned tempered patio doors are infused with Argon gas for impermeable insulation that lowers your energy costs. Lure downtown Milwaukee's window shoppers into your boutique with our custom storefront glass installation. BGS also installs plexiglass partitions for protection from vandalism and safety in an emergency.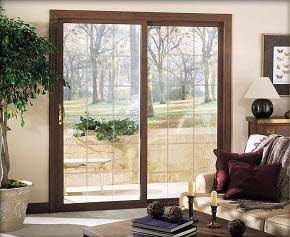 The expert glass installers at BGS specialize in:
Quality Commercial Glass Installation and Repair

It's a good time to be a Milwaukee business. The metro area is quickly becoming a national hub for water technology. A regional energy research consortium has established a lab that's drawing energy innovators from throughout the Midwest. According to the Journal Sentinel, our industries are more productive than they've been in 16 years.
With such growth, Milwaukee business owners strive for quality commercial glass services like BGS. Our expert glaziers have worked with every kind of Milwaukee business. We've custom-installed for foodservice clients like McDonald's and Arby's and have extensive experience in multi-tenant buildings.
Our glass installers have experience working on a variety of projects, including:
Restaurants
Offices
Convenience Stores
Apartment Complexes
Shopping Centers
Government Buildings
Professional Buildings
Residential Window Repairs
If you're a homeowner in Milwaukee, no matter if you're in Bayview or Brewer's Hill, BGS Glass Services will repair or replace old inefficient, or broken windows in your home. But our expertise doesn't end with windows; we also install:
We also offer a range of glass shower doors including, frameless, semi-frameless, and framed.
New Window Installation Keeps Energy Bills Down
An estimated 28% of energy loss in your Milwaukee home comes from the windows. New windows from BGS will lower your energy bills by reducing drafts during Wisconsin winters and keeping your air conditioner running at peak efficiency in the summer. Professionally installed residential windows can offer a return on investment in just a few years, will make your home more comfortable, and add value to your property.
Storm Door Installation for Milwaukee Homes
BGS Glass Services provides storm door installations to keep your Milwaukee home secure and energy-efficient. We are happy to offer several selections of storm door types, including:
Full View Storm Door – these doors are floor-to-jamb glass, and will give your home a classy modern look
Roll Screen Storm Door – these are a super convenient alternative to traditional storm doors, with the screen built in so airing out your home is quick and easy
Self-Storing Storm Door – this classic option is energy-efficient and makes it easy to transition from a closed window storm door to a screen door
Milwaukee ZIP codes served: 53201, 53205, 53209, 53213, 53218, 53222, 53226, 53234, 53267,53288, 53202, 53217, 53210, 53214, 53219, 53223, 53227, 53237, 53268, 53290, 53203, 53207, 53211, 53215, 53220, 53224, 53228, 53259, 53274, 53293, 53204, 53208, 53212, 53216, 53221, 53221, 53225, 53233, 53263, 53278, 53295 and more.