Commercial Glass Installation and Window Repair in Greenfield
Greenfield Glass Repair and Installation
Residential and Commercial Glass Replacement in Greenfield Community
Our specialists at BGS Glass Service make sure every project we start ends with the highest-quality product craftsmanship, bringing satisfaction to our commercial or residential glass customers. BGS provides Greenfield with professional installation of home windows, patio doors, commercial glass, storefronts, custom shower glass, custom glass doors, screen doors, and protective barriers!
Our expert glaziers ensure every window or glass door installation looks professional and performs at top efficiency to keep costs down for our customers in the long term. Contact our local Greenfield Replacement and Repair Service to make your home look better one window at a time.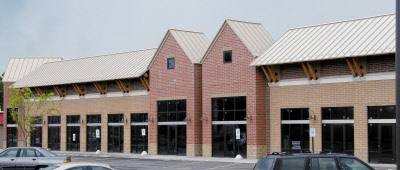 Commercial Storefronts – Key to Greenfield Businesses
First impressions are key in attracting customers and bringing them to your location. The last thing you want is to lose a sale before you even have a chance to meet a potential customer because your storefront is not welcoming.
Allow a BGS Glass Service expert to show you how our wide range of glass storefront designs and custom entryways will bring added traffic into your 76th St. business. We work to exceed our customer's satisfaction by offering custom glass cuts to give your business an impressive professional storefront.
The storefront window is the start of making your business look great and at BGS Glass Service we give your building every opportunity to shine, including: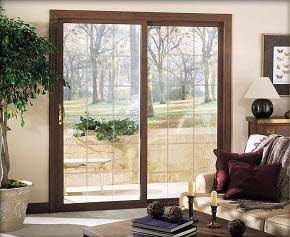 Secure Glass Windows Protect your Greenfield Business
A business owner has a long list of responsibilities including avoiding potential risks for their employees and damage to their Greenfield property. Preventing wrongdoing to your business starts with installing industrial-strength glass and ends with the same satisfaction all of our BGS Glass Service customers enjoy.
The following options give any business the security to protect against a wide range of vandalism:
LEXAN high-durability Plexiglas
Polycarbonate sheets
Repair your broken windows with acrylic-type glass protection with BGS Glass Service. Speak with our Greenfield professional glass installers about how to protect your business.
Greenfield's Best Home Window Replacement
Nothing makes our BGS Glass Service professionals happier than making a Greenfield home look better through the replacement or repair of your windows. Our wide range of residential glass options include:
Double-pane window installation
Foggy and broken seal window repair
New home window Installation
Energy-efficient window installation
Learn more about our residential glass options for your home and how custom window replacement by BGS Glass Service can complete any remodeling project.
Sliding Doors and Storm Door Installation in Greenfield
It is common for high-traffic doors in the home to become damaged or worn. Allow our glass professionals to recommend a replacement sliding, storm, or screen door for your Greenfield home. We craft your door with high-quality materials to outlast not just common use but tough Wisconsin weather. BGS Glass Service offers durable options at the best possible price, including:
Low-E/Argon thermopane replacements
Solar guard screens
Full-view storm doors
Stronger Pet-resistant polyester screens
Call our local Greenfield specialists for a free quote on your new sliding or screen door today.
We help new homeowners turn their new place into exactly what they want. In any remodel of a bathroom, there is always is a debate on how much money should be spent. BGS Glass Service offers custom glass and personalized mirror cuts to fit any budget – and we offer free quotes on glass installations!
Contact BGS Glass Service for all your replacement windows, custom glass installation and commercial storefront needs in Greenfield.
Greenfield ZIP codes served: 53129, 53219, 53220, 53221, 53227 and 53228