Oak Creek Glass Installations with BGS
Home Window Repair and Replacement in Oak Creek
A slight crack in a window is not something a homeowner should ignore for a large amount of time. While the crack might not seem threatening, it will be painful for your wallet. BGS Glass Service knows the cost of a defective window and what it can do to an energy bill. In our experience, if one crack is found, there are small less noticeable ones, which have a greater chance of creating a poor seal. This can all add up when paying to heat or cool your home.
Residential Glass Services in Oak Creek
Avoid high energy costs in your home by contacting BGS Glass Service for the highest quality window installation in Wisconsin. Our home window installation services include:
Low-E/Argon thermopane replacements
Windows and Storm Doors Protect Against Lake Effect Weather
When the winter wind starts knocking at the door, the Oak Creek community sees some pretty harsh weather, getting additional help from Lake Michigan. Located on the shore and the surrounding miles inland, Oak Creek sees harsher winters and wetter summers. Based on years of experience servicing the Oak Creek area we can offer a free quote on how we can improve your home's windows to withstand the weather.
Battle the elements in Oak Creek with the best quality storm doors in Milwaukee for the most affordable price. Our styles include:
Full-view
Roll-screen
Self-storing
While insulating your home's entrances, these styles also increase energy efficiency. BGS Glass Service uses the most durable materials available to protect your Oak Creek home from the worst weather.
Best Shower Doors in Oak Creek
A simple, yet elegant change to any bathroom can happen by replacing the shower curtain and installing a glass shower door enclosure. Allow the BGS Glass Service professionals to take one of the most used places in your home and transform it into a spa-like atmosphere.
As the Milwaukee industry leader in custom glass shower doors and bath enclosures, we have serviced all types of bathrooms big and small. No project is too difficult for us to accomplish until the final product is exactly what our customers envisioned.
Each custom-style glass shower door we offer suits different needs, but we will work with you to create a blueprint to keep your bathroom remodel within your budget. Some of our options include:
Our heavy glass shower door options can match any design or theme you have in mind for your Oak Creek bathroom. From Krystal Fluted to Smoked Bronze to Master Carre, we ensure you'll find the glass type and frame to give your bathroom the look you've been dreaming of.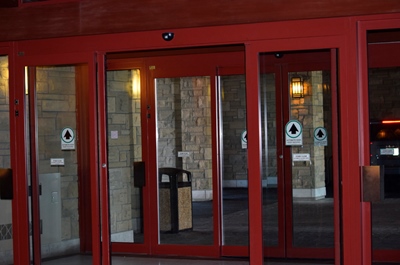 Glass Windows for Oak Creek Commercial Businesses
BGS Glass Service has the expertise to work with any company from the industrial park to downtown—we'll provide unmatched glass installation services to all Oak Creek businesses. BGS Glass Services has the commercial glass installation experience to make your storefront or entry doors something you can be proud of.
Adding commercial interior glass to your Oak Creek business will impress your clients with a clean modern look. Upon installation of beautiful commercial glass, we are sure to outdo our customer's expectations, so you can outdo yours.
Oak Creek ZIP codes served: 53154