Wauwatosa Glass Repair and Installation
Residential & Commercial Glass Installation in Wauwatosa
BGS Glass Services provides the best commercial and residential glass repair and replacement available in Southeastern Wisconsin. Our installation experts have years of experience with commercial glass products like restaurant windows, storefront glass, and store plexiglass. Our residential glass services include patio doors, replacement windows, custom-cut furniture glass, shower doors, and more.
Wauwatosa's Best Residential Glass Company: BGS Glass Services
BGS Glass performs window repair, replacement, and installation for houses across Wauwatosa and Milwaukee County. Additionally, our professional glaziers are experts at the installation of:
Replacement Windows – Broken or old glass is replaced with energy-efficient windows in a variety of styles.
Screens – Window screens are a fantastic way to let the fresh summer air in, but if they are torn or damaged, insects and animals come in with them. BGS will replace most screen windows so you can enjoy the nice Wisconsin weather, as rare as it may be.
Storm Doors and Screen Doors – Storm doors add value and lower the energy costs of your home, while screen doors keep you cool in the summer. Call BGS Glass for a quote on a new storm door.
Patio Doors – Patio doors provide unparalleled amounts of light as well as access to the outdoor areas of your Wauwatosa home. Add property value to your house with patio doors from BGS.
Interior Glass – Interior glass adds a modern touch to any home while allowing as much light to penetrate deep into homes.
Custom Cut Mirrors and Furniture Glass – Elegant custom mirrors add depth to the rooms in your home, while furniture glass shelving and tops provide a touch of class that's easy to clean.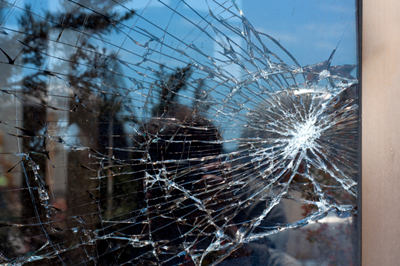 New Shower Installation from the Glass Experts at BGS
BGS Glass specializes in the installation of high-quality glass showers in Southeastern Wisconsin. Wauwatosa homeowners looking to modernize their old bathroom with a new glass shower door appreciate the wide range of options available to them when they call BGS Glass Services.
Shower Door Options
Framed Glass Shower – a classic shower design with a durable metal framework with either sliding or hinged doors.
Semi-Frameless Glass Shower – Similar to the framed design, except the door is not framed in; this type is made from thicker glass and is highly durable.
Frameless Glass Shower – Composed of even thicker glass, these shower models are the ultimate in elegance, giving your bathroom a slick, modern look.
All shower types at BGS are available in a range of glass styles to suit whatever design look you are trying to achieve, and our glaziers have the talent to make the bathroom of your dreams a reality.
Commercial Glass is our Business at BGS – Don't Let Your Old Storefront Drag You Down
As the adage goes, in order to have success you must project an image of success. If your storefront and commercial windows look shabby and run down, people may think the same about your services or products. Don't take that chance. Our commercial glass services include:
Restaurant Windows
Shopping Center Glass Entryways
Convenience Store Plexiglass
…and many more
Wauwatosa ZIP codes served: 53007, 53210, 53213, 53222, 53225, 53226 and 53263