Sliding Glass Patio Doors

Installations and Replacements in SE WI
Sliding Glass Door Installation and Replacement in Southeast Wisconsin
Sliding glass doors, also known as sliding patio doors or gliding doors, offer a versatile and stylish solution for homeowners in Southeastern Wisconsin. These doors are designed to maximize the connection between your indoor and outdoor spaces while conserving space within your home. They are an excellent choice for bringing in abundant natural light and fresh air, making your living spaces feel more inviting.
With both traditional and contemporary styles available, sliding glass doors can complement any architectural design. Choose from various materials, including wood, fiberglass, or vinyl, and select from 2, 3, or 4-panel configurations to match the requirements of your project and budget.
Left vs. Right Venting Sliding Patio Doors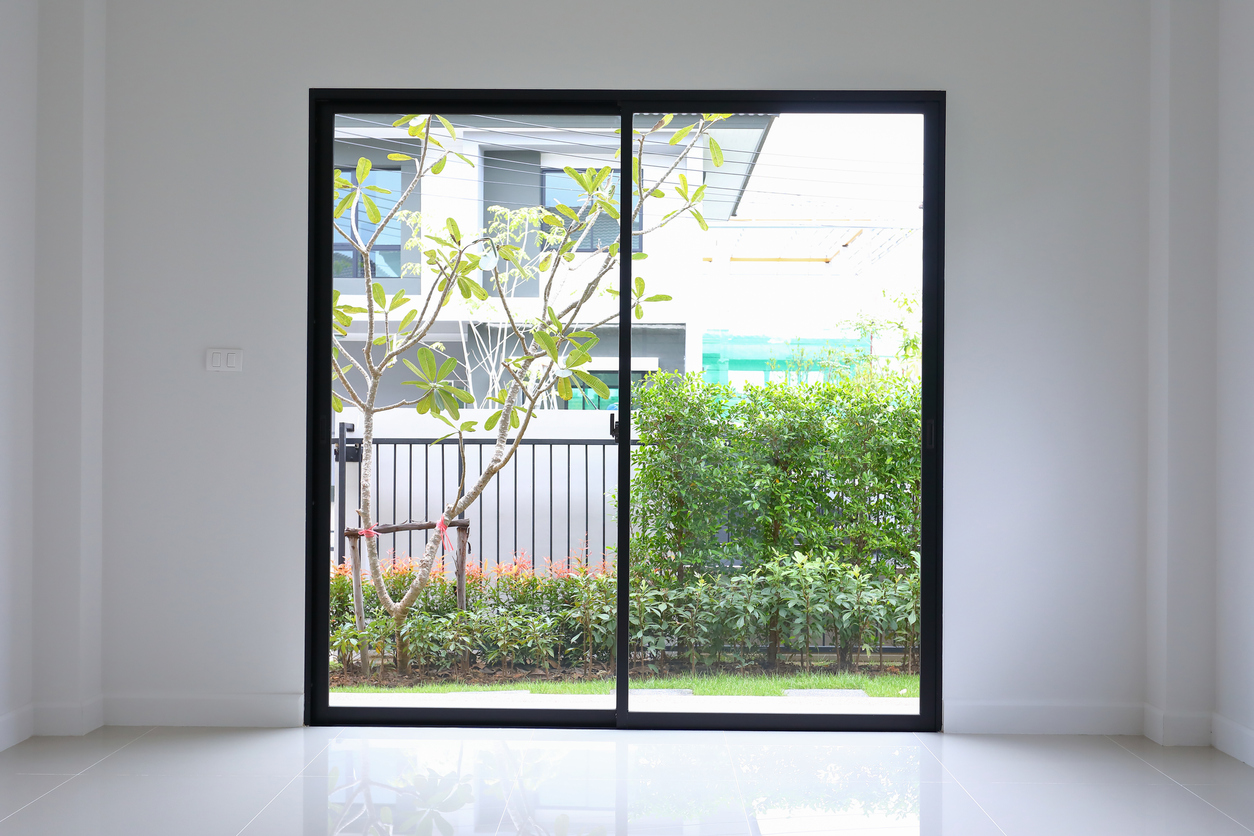 Understanding the direction in which your sliding patio door vents is crucial for ensuring a seamless fit with your home's layout. When standing outside your home, a right-venting sliding patio door will slide open from left to right, while a left-venting door will slide open from right to left. This choice depends on your specific needs and the layout of your space.
Energy Efficiency
When it comes to energy efficiency, patio doors should meet or exceed energy-saving standards, ensuring your home in Southeastern Wisconsin remains comfortable year-round. Our insulated glass options stand up to harsh Wisconsin winters to keep your home cozy and warm. To find the best sliding patio door for your home, reach out to BGS Glass Services.
Sliding Glass Doors vs. French Doors
For those considering alternatives to sliding glass doors, it's essential to distinguish between sliding doors and French doors. French doors are hinged at the side and can swing in or out, offering a traditional and elegant option for your home. Sliding patio doors, on the other hand, glide open on a track, requiring no additional space for operation. Reach out to our glass experts for guidance on choosing the right door for your home.
Serving Southeast Wisconsin
At BGS Glass Services, we take pride in serving the beautiful communities of Southeast Wisconsin, bringing our expertise in patio doors to enhance your living spaces. Whether you're in Hartland, Waukesha, Wauwatosa, Brookfield, Pewaukee, New Berlin, Oconomowoc, West Allis, Greenfield, or right in the heart of Milwaukee, our team is dedicated to transforming your home with our exceptional door installations and replacements. Experience the perfect blend of style, functionality, and energy efficiency our doors offer for your home.
Elevate Your Home with Sliding Glass Doors
Sliding glass doors are a transformative addition to any Southeastern Wisconsin home. For more information on sliding glass doors, their features, and how they can transform your home, please don't hesitate to reach out to our expert team. Contact us today to get started on your home improvement journey.
To learn more about the price of your sliding glass door installation, request a quote.
Contact BGS Glass Services online or at 262-513-2806, for patio door installation or repair.