Multi-Slide Glass Patio Doors

Installations and Replacements in SE WI
What Sets Multi-Slide Glass Doors Apart?
Multi-slide glass doors are designed for those who prioritize contemporary aesthetics, expansive views, indoor/outdoor living, and abundant natural light. They are particularly suited for modern homes and homeowners looking to create a seamless connection between their living space and the outdoors.
Indoor/Outdoor Connection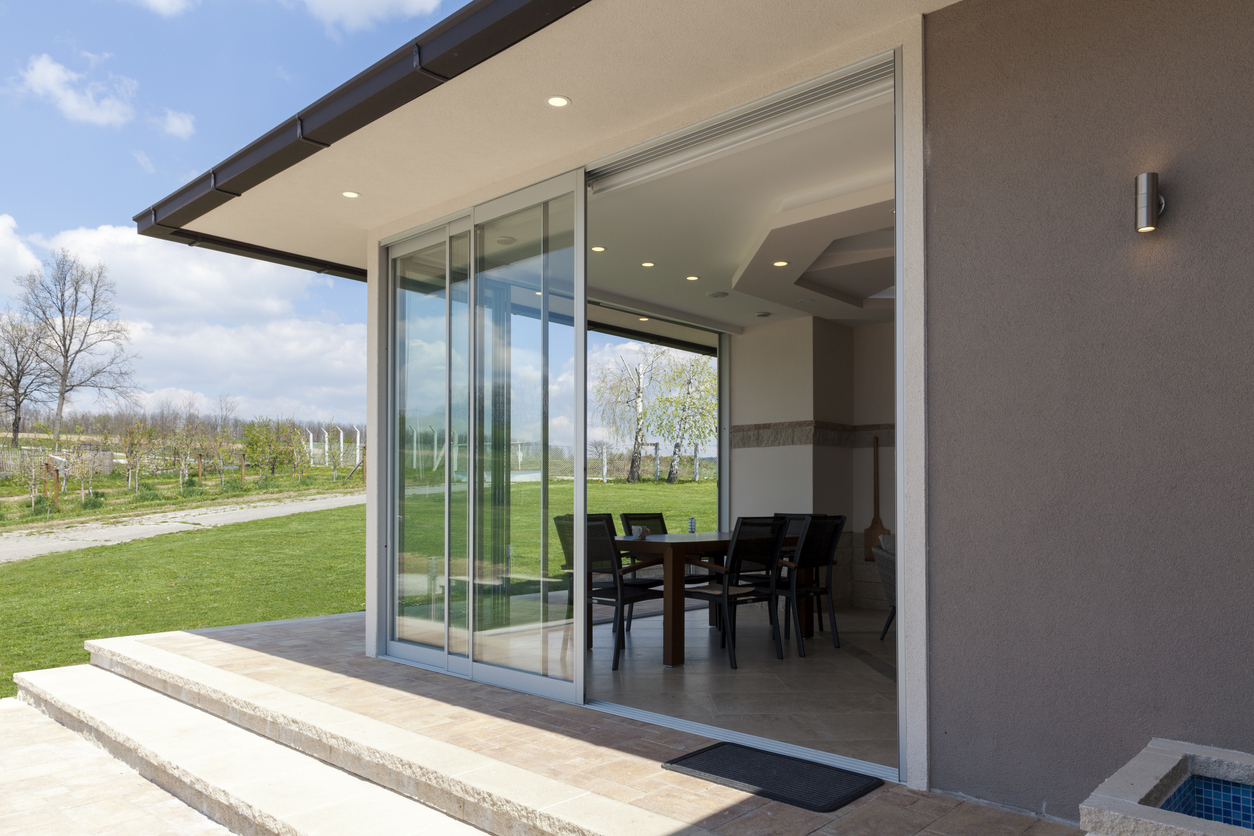 Multi-slide glass doors create a seamless link between your indoor and outdoor spaces. Enjoy the benefits of indoor/outdoor living as these doors invite the outdoors in. With multi-slide glass doors, you can entertain, relax, and connect with nature right from your living room. Experience well-lit interiors with Multi-Slide Glass Doors. These doors flood your living space with natural light, reducing the need for artificial lighting and creating a brighter, more inviting atmosphere.
Multi-slide glass doors offer unparalleled openings, reaching up to 12 feet in height and over 50 feet in width. Even when closed, these doors provide unobstructed views of the outdoors, blurring the lines between indoor and outdoor spaces.
Serving Southeast Wisconsin
At BGS Glass Services, we take pride in serving the beautiful communities of Southeast Wisconsin, bringing our expertise in patio doors to enhance your living spaces. Whether you're in Hartland, Waukesha, Wauwatosa, Brookfield, Pewaukee, New Berlin, Oconomowoc, West Allis, Greenfield, or right in the heart of Milwaukee, our team is dedicated to transforming your home with our exceptional glass door installations and replacements.
Multi-Slide Glass Doors to Elevate Your Home
Whether you're interested in contemporary design, an indoor/outdoor connection, increased natural light, or expansive views, our multi-slide glass doors can transform your living space. Elevate the aesthetics and functionality of your home with sliding glass doors from BGS Glass Services. Contact us today to get started on your home improvement journey.
To learn more about the price of your multi-slide glass door installation, request a quote.
Contact BGS Glass Services online or at 262-513-2806, for patio door installation or repair.