Enhance Your View: Sliding Window Installation & Replacement

For Southeast Wisconsin Homes & Businesses
Top-Notch Residential Sliding Window Services
BGS Glass is a trustworthy business that installs, fixes, and replaces sliding windows We provide high-quality glass services for your Milwaukee home or business. You can count on BGS Glass Service to improve the visual appeal and energy efficiency of your house with our expert sliding window services, as we are dedicated to achieving 100% client satisfaction.
Flawless Window Installation
BGS Glass is a leader in providing sliding window installation services. We guarantee the installment of windows that offer a wealth of light from the outdoors, higher insulation, and increased energy efficiency by using exact measurements and safe practices. With BGS Glass, you can take advantage of the transforming advantages of skillfully fitted windows, creating a comfortable living environment while saving money on energy.
Window Replacement Made Effortless
From the first consultation through the final installation, we make replacing windows simple. Our staff will walk you through each step, making sure it's easy for you. Your decision-making process is facilitated by the availability of a large range of high-quality windows, making it less difficult for you to identify the ideal windows for your needs and tastes. You will be pleased with the results, as our professionals will manage every element of the replacement, assuring accurate and timely installation.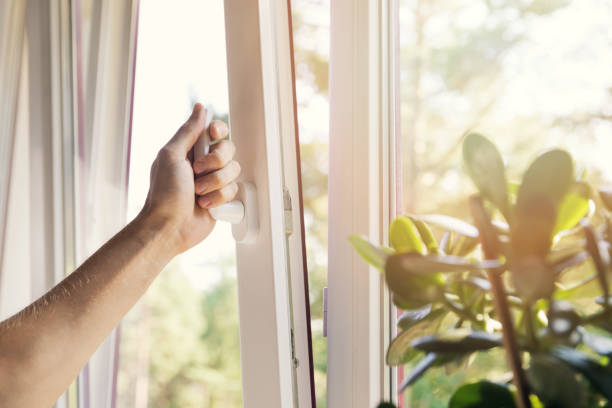 BGS Offers Sliding Window Repair Solutions
BGS Glass offers comprehensive sliding window repair services tailored to restore the functionality and aesthetics of your windows. Our team of technicians specializes in diagnosing and fixing issues such as damaged tracks, rollers, handles, and seals. Whether it's addressing minor adjustments or more extensive repairs, our expertise ensures smooth-gliding, energy-efficient sliding windows that enhance both the comfort and visual appeal of your space.
Types of Sliding Windows
Single Sliding Window: A single sliding window consists of two panes of glass, one of which is fixed while the other slides horizontally along tracks to open and close. The sliding pane can be moved to the left or right, providing ventilation while maintaining a sleek and simple design. Single sliding windows are easy to operate and are often used in bedrooms, living rooms, and smaller spaces.
Double Sliding Window: Double sliding windows, also known as double-hung sliders, feature two movable panes of glass that slide horizontally in opposite directions. This design offers more versatility in terms of ventilation control, as both the top and bottom panes can be opened simultaneously or independently. Double sliding windows are commonly used in larger rooms and areas where increased airflow is desired.
Triple Sliding Window: Triple sliding windows consist of three panes of glass, with the center pane fixed while the two outer panes slide horizontally. This configuration allows for wide openings and expansive views, making them ideal for areas where you want to maximize natural light and scenery. Triple sliding windows are often used in living rooms, dining areas, and spaces that require larger window dimensions.
Advantages & Disadvantages of Sliding Windows
| | |
| --- | --- |
| Advantages | Disadvantages |
| Low Maintenance | Low Energy Efficiency |
| Ease of Operation | Difficult to Clean |
| Cost Efficient | Non-Repairable |
Sliding Window Materials
Sliding windows come in a variety of materials, making it possible to adapt them to many architectural styles. Sliding window materials include:
Fiberglass
Wood
Aluminum
Vinyl
For more information, reach out to BGS Glass Services online or at 262-513-2806.