Captivating Views: Picture Window Installation and Repair Services

For Your Southeast Wisconsin Residence
Premier Picture Window Services
BGS Glass is an established business that provides installation, repair, and replacement of picture windows. We supply exceptional glass solutions for your Milwaukee Residence. BGS Glass Service is committed to providing our customers with the highest level of satisfaction, so you can rely on us to increase your home's appearance and energy efficiency.
Your Trusted Choice for Window Installations
We are true specialists in picture window installation services. By employing precise measurements and secure procedures, we ensure the installation of windows that provide abundant natural light, better insulation, and enhanced energy efficiency. Utilize the evolving benefits of expertly installed windows with BGS Glass to make your home more pleasant while saving money on energy costs.
The New Standard for Easy Window Replacement
We make changing windows uncomplicated, from the initial meeting to the last installation. Every phase will be explained to you by our team so that you can follow along easily. The accessibility of a wide selection of high-quality windows simplifies your decision-making process and makes it more straightforward for you to choose the best windows for your requirements and preferences. You will be happy with the outcomes, as our technicians will oversee every step of the replacement, guaranteeing a precise and prompt installation.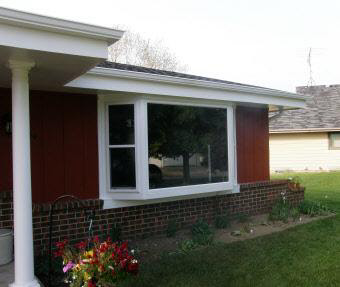 Your Choice for Picture Window Repair Solutions
At BGS Glass, our picture window repair services are tailored to breathe new life into your cherished views. Our teams specialize in diagnosing and remedying a range of issues, from cracked panes to malfunctioning hardware, ensuring that your picture windows regain their pristine clarity and functionality. Our commitment to quality and attention to detail helps preserve your scenic views and enhances the beauty of your space.
Types of Picture Windows
Fixed Picture Windows: These windows are non-operable and designed to provide expansive views and ample natural light. Fixed picture windows are often large and are typically used in areas where ventilation isn't a primary concern, such as living rooms or areas with scenic views. They offer an unobstructed view of the outdoors.
Combination Picture Windows: Combination picture windows combine fixed panels with operable windows like casement, awning, or single/double-hung windows. This allows you to enjoy the expansive view provided by the fixed panel while still having the option to open other parts of the window for ventilation. The operable windows are usually placed on the sides or above the fixed panel.
Clerestory Picture Windows: Clerestory windows are typically located high on walls, above eye level, and are used to bring in light and privacy simultaneously. They are often used in modern designs and allow natural light to enter without compromising privacy. Clerestory picture windows can be fixed or operable and are sometimes placed in rows along the top of a room's walls.
Advantages & Disadvantages of Picture Windows
| | |
| --- | --- |
| Advantages | Disadvantages |
| More Natural Light | Lack of Ventilation |
| Good Insulation | Unwanted Heat Gain |
| Easily Cleanable from the Inside | Potential Breakage |
Picture Window Materials
Picture windows are made from a variety of materials, similar to other types of windows. Some common materials used to make picture windows are:
Vinyl
Wood
Fiberglass
Aluminum
To learn more, you can contact BGS Glass Services either online or by calling 262-513-2806.