Casement Window Installer

In Southeastern Wisconsin
Residential Casement Window Installation Services
BGS Glass Service is a reputable company specializing in the installation, repair, and replacement of casement windows. We offer top-quality glass services for your Milwaukee Residence. With our commitment to customer satisfaction, you can trust BGS Glass Service to enhance the aesthetic appeal and energy efficiency of your home through our professional casement window services.
Window Installation Done Right
At BGS Glass, we specialize in delivering window installation services, utilizing our knowledge of frames, sashes, and glazing techniques to perfection. By employing precise measurements and secure installation, we ensure the installation of windows that provide abundant natural light, enhanced insulation, and improved energy efficiency. With BGS Glass, you can experience the transformative benefits of expertly installed windows, enjoying a comfortable living space while reducing energy costs.
Window Replacement Never Made Easier
We make window replacement a hassle-free process from the initial consultation to the final installation. Our team will guide you through every step, ensuring a smooth and stress-free experience. With a wide selection of high-quality windows to choose from, your decision-making process is simplified and helps you find the perfect windows that meet your needs and preferences. Our technicians will handle all aspects of the replacement, ensuring efficient and precise installation, leaving you delighted with the outcome.
BGS Offers Casement Window Repair
Whether it's broken hinges, damaged operators, or faulty crank mechanisms, BGS Glass provides the casement window repair services you need to get your window to function properly again. Our team possesses in-depth knowledge of casement window components, allowing them to address specific problems with the necessary time and care needed. Trust BGS Glass to prolong the lifespan of your casement window.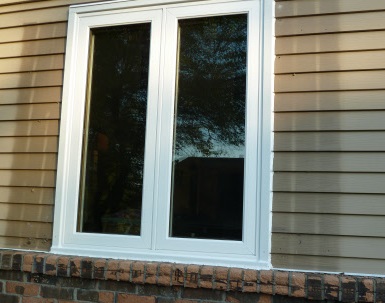 Types of Casement Windows
Single Frame Casement Window: The single frame casement window is the most basic style of casement window, made up of a single frame. This frame contains panels of glass that open either inward or outward and are separated by wood dividers. The single-frame casement window is durable, affordable, and provides a great amount of ventilation, bringing in the refreshing outdoor air to your space.
Double Casement Window: Also known as the French casement window, the double casement window consists of two windows that swing out, meeting at the center, hinged on both sides. These windows offer a completely unrestricted view and are low maintenance.
Push-out Casement Window: The push-out casement window uses styles from both the single and double casement window types. The window is operated by a handle and has a locking system which allows for a smooth opening and closing. It can be opened both inward and outward and can be securely locked even when open.
Advantages & Disadvantages of Casement Windows
| | |
| --- | --- |
| Advantages | Disadvantages |
| Great Ventilation | Limited Window Dressing Options |
| Enhanced Energy Efficiency | Size Limitations |
| Unobstructed Views | Requires More Mechanical Parts |
Casement Window Materials
Casement windows offer a versatile range of material options, allowing for them to be matched to different architectural styles. Examples of different casement window material types are:
Vinyl
Fiberglass
Wood
Aluminum