Glass Block Window Installers

in Southeastern Wisconsin
Affordable Glass Block Window Installation in Milwaukee, Wisconsin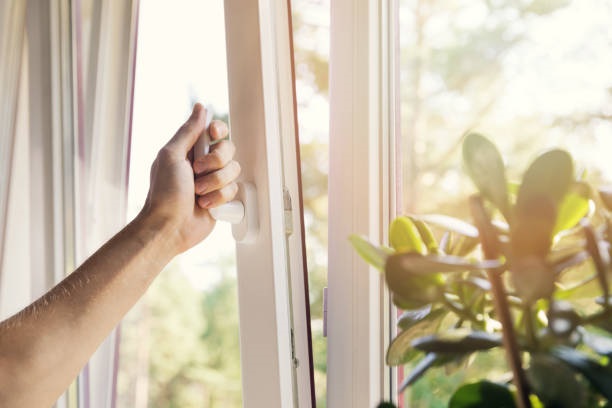 BGS Glass in Waukesha provides the greater Milwaukee area with a wide range of glass window options. Installing new windows can be a great way to improve your home's energy efficiency and appearance.
With glass block windows, it's essential to work with a company like BSG to ensure proper installation techniques are followed. This includes measuring the window openings accurately for custom dimensions, properly sealing the windows to prevent air leaks, and ensuring that the windows are level and plumb. We have the experience to make sure that each job is done to specification and finished on time.
As contractors to your project, we work directly with manufacturers to ensure the materials are right and the project remains on schedule. Upgrade the look and feel of your room with brand-new windows from BGS.
Types of Glass Block Windows
Glass block windows offer a unique combination of aesthetics, energy efficiency, and privacy. At BGS Glass Services, we specialize in providing high-quality glass block windows in the greater Southeastern Wisconsin area. Explore the different types of glass block windows to find the perfect fit for your needs:
1. Wavy Glass Block Windows
Wavy glass block windows are the most popular choice and are commonly used in basement windows. Their undulating patterns allow natural light to flow in while maintaining privacy. These windows complement both residential and commercial settings.
2. Clarity Glass Block Windows
If you're looking for maximum natural light without sacrificing transparency, clarity glass block windows are the ideal choice. These windows are often used in kitchens to flood the space with sunlight.
3. Ice Glass Block Windows
Ice glass block windows are perfect for bathrooms. The frosted pattern creates a pixelated shadow effect, allowing light to filter through while preserving privacy.
4. Diamond Glass Block Windows
Diamond glass block windows offer a smooth and elegant surface. The pattern is inside the block, providing maximum privacy. These windows refract and disperse light, creating a captivating ambiance in any room.
Modern Features and Benefits
While glass block windows may have a nostalgic appeal, they have evolved with modern twists, including a wide array of textures, colors, and sizes. Beyond aesthetics, here are some key benefits of glass block windows:
Enhanced Security: Glass block windows are incredibly durable and difficult to break into, providing added home security.

Waterproof and Airtight: These windows are designed to be waterproof and airtight, ensuring your home stays comfortable and dry.

Energy Efficiency: Glass block windows have insulating properties due to the air gap inside the block, helping you save on energy bills. They meet ENERGY STAR® efficiency guidelines.
Why Choose BGS Glass Service for Glass Block Windows
When it comes to glass block windows in Southeastern Wisconsin, BGS Glass Services stands out for several compelling reasons:
Local Expertise: We are a trusted local company based in Waukesha, WI, serving the greater Southeastern Wisconsin area. We understand the unique needs of the region.

Quality Craftsmanship: Our team consists of skilled professionals with extensive experience in glass block window installation. We take pride in delivering top-quality craftsmanship.

Custom Solutions: We offer a wide range of customization options, including patterns, sizes, and colors, to match your unique preferences and style.

Exceptional Service: At BGS Glass Services, customer satisfaction is our priority. We are committed to providing you with a seamless and stress-free experience from consultation to installation.

Energy-Efficient Solutions: We offer energy-efficient glass block windows that help you reduce energy consumption and enhance the comfort of your home.
Choose BGS Glass Services for your glass block window needs and experience the difference in quality, craftsmanship, and service. Contact us today to explore your options and schedule a consultation.
BGS Glass Service: Committed To Affordable Window Replacement
There are several considerations that can affect the cost of window replacement.
Brand. High-end brands will cost more per window as they deliver superior results.
Window frame material. Whether your window frame is wood, vinyl or aluminum will affect the cost. Vinyl windows are typically the cheapest, wood frames are the most expensive.
Size of new windows. The bigger the window, the more the new window will cost.
Type of windows. A double-pane or double-hung window will cost more than a single-pane window.
Glass type. A glazed or tinted window may add extra cost.
Energy efficiency. To save on energy bills, you have to pay more upfront during installation.
Complexity. The condition of your current windows and frames

-

whether they're cracked, rotted, or showing other signs of wear - may increase the complexity of the job.
Unlike other residential replacement window companies, we don't see the need for hidden costs.
See what others are saying about their glass block windows in Wisconsin
Contact us online today to see how much it would cost for your window replacement. We've got the best window prices in town!
Glass Block Window Contractors in Southeastern Wisconsin
Hartland, Pewaukee, New Berlin, Wauwatosa, West Allis, Oconomowoc, Waukesha, Brookfield, Milwaukee, Greenfield, and surrounding areas.