Custom Glass Counter Top Colorado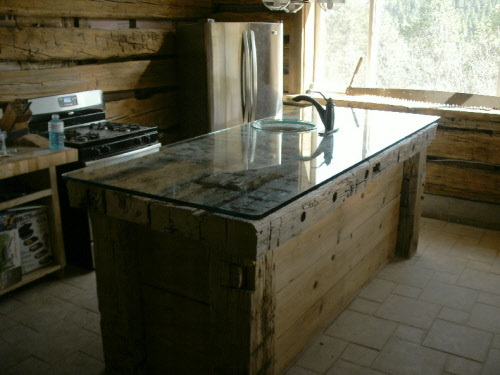 Custom Glass Counter Top by BGS Glass Services
This family was looking to renovate their cabin ranch kitchen in Colorado. The cabin owners turned to BGS Glass Service for a quality glass installation at an affordable price. We provided them with many options tailored to their needs. We carefully planned the glass installation process and revamped this cabin kitchen.
Their previous kitchen countertop had undergone wear and tear after being around for many years. They wanted to replace their outdated countertop with a stronger, more modern one. Our experts added this ¾ inch thick glass countertop over the wood. The glass adds a modern, aesthetic touch to this old school cabin. The glass bowl and sink with holes enables plumbing. BGS Glass Services specializes in providing high quality glass to last a lifetime.
For high quality glass repair and installation services, contact BGS Glass Service in Waukesha or call 262-513-2806.