Milwaukee Commercial Glass Interiors
Glass Office Walls and Glass Wall Partitions for Milwaukee Businesses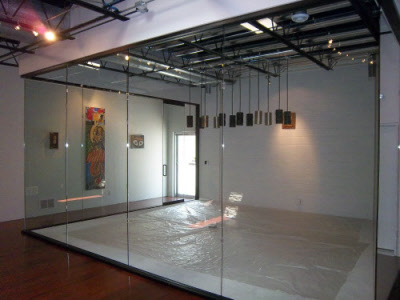 Waukesha's BGS Glass Services has partnered with many of your favorite Southeastern Wisconsin businesses and public spaces to create amazing commercial space interiors utilizing commercial glass dividers, commercial glass walls and commercial glass doors.
Partner with BGS Glass Services for your Milwaukee commercial glass installation needs. Commercial glass can partition spaces within an office or business while still keeping an open air feel due to light and visual penetration. Commercial glass installations for your Milwaukee storefront can showcase your products and services in an easy way while creating a modern and inviting appeal for your customers, clients, and prospective business partners.
Perhaps you already utilize glass in your Milwaukee commercial business and are having difficulty with a consistently cracking pane of glass or a glass door which never closes tightly. BGS Glass Services of Waukesha is here for all of your commercial glass replacement needs. BGS Glass Services offers high quality replacement commercial glass for all areas and businesses in Southeastern Wisconsin. BGS Glass Service was called in to replace a commercial glass pane in the Milwaukee Public Library. With little disturbance to the quiet library, BGS Glass Service was able to replace the pane with a custom commercial glass replacement. The Waukesha glass replacement specialists did the job with ease, removing the broken pane and disposing of it properly.
Commercial Interior Glass Sliding Doors
Update the look of your office space with modern glass interior doors. Choose from frameless glass sliding doors and glass walls to conference room glass doors, we offer a variety of glass styles to match any interior. Our expert glaziers will work with you to design the exact size and style interior glass your business needs. Interior sliding doors give you the open "see-through" office look while allowing privacy for meetings, interviews and more.
Our wide range of glass types and styles include:
Patterned glass
Textured glass
Tinted glass
Frosted glass
Reflective glass
Satin glass
Clear glass
Tempered glass
Acoustic glass
Energy efficient glass
And more
Turn your Milwaukee commercial space into a functional and beautiful location with quality commercial interior glass installation and commercial glass door installations from BGS Glass Service. Our glass installation professionals have the commercial glass replacement and installation experience and talent to make your business truly unique and appealing. Contact BGS Glass Service today to learn how we can help transform your commercial space into a beautiful and functional location with quality Milwaukee commercial glass and door installation services.