Milwaukee Replacement Windows
Window Installation Services for Homes in West Allis, Wauwatosa, Racine, and all of Southeastern Wisconsin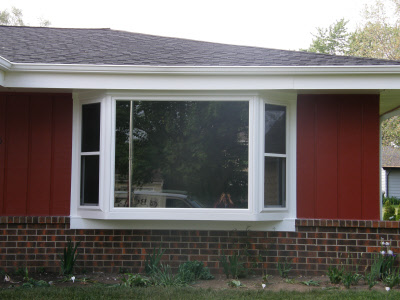 From new Milwaukee window installation to Milwaukee replacement windows, BGS Glass Service can replace any window in your Wisconsin home. Many Milwaukee home owners think new window installation is the only option, when really all they need is a glass thermopane replacement or window repair to make their home shine again.
Milwaukee Window Replacement Estimate
BGS Glass Service offers free professional replacement window glass estimates to assess your specific window needs. During your free window estimate, our glass experts will determine the best plan for repairing your windows. If window replacement is right for your Waukesha home, BGS Glass Service offers a wide selection of Wisconsin window replacements from single window replacements to entire Wisconsin window systems.
Whether you are looking to replace the foggy double pane picture window in your family room, looking for a custom Milwaukee window replacement to increase your home's curb appeal, or building a new home and looking for a complete window installation from basement windows to bay windows from casement windows to sliding windows, BGS Glass Service has a full line of windows to fit your window installation needs and budget. Contact BGS Glass Service, the Milwaukee replacement window glass service specialists, for quality window replacements.
No matter what your window glass replacement needs, be it Kenosha double pane window replacement, Milwaukee basement window installation, Racine bay window installation, or Waukesha picture window installation, BGS Glass Service has you covered.
Contact BGS Glass Service for all your window replacement and window repair needs from foggy window repairs to energy efficiency window installations throughout Milwaukee, Waukesha, Brookfield, New Berlin, and SE Wisconsin.
Foggy Window Repairs
Are your double paned insulated windows foggy? Our Milwaukee window repairs experts will solve your foggy window problems. Broken seals reduce your thermopane windows ability to properly insulate your home. Most times home owners think a complete window replacement is the only option to fix foggy window problems, when in reality a thermopane replacement is all that is needed. See clearly again with thermoplane replacement from BGS Glass Service. Our Milwaukee window glass experts are experienced in all aspects of window repairs and replacements. Contact our Milwaukee window replacement experts today to assess and resolve your specific foggy window problem.
Window Replacements for Energy Efficiency
Many Milwaukee homeowners choose window replacement to increase energy efficiency. Replacing drafty, old windows can significantly cut energy costs. Our Milwaukee window replacement experts can assess your specific window repair needs to eliminate drafts. Replacing your Milwaukee windows with vinyl windows offers excellent energy efficiency. Our certified window glass installers are experienced in installation of all types of windows ensuring your new windows are installed properly. Contact BGS Glass Service for window replacements and repair to start increasing your home energy efficiency.
Contact the Waukesha replacement window contractors at BGS Glass Service in Waukesha, Wisconsin for all your glass window replacment needs in Milwaukee, Waukesha, Kenosha, Racine, Burlington, Franklin, Wauwatosa, West Allis, and throuhgout Southeastern Wisconsin.