Muskego Glass Door Installation After - Muskego Health Care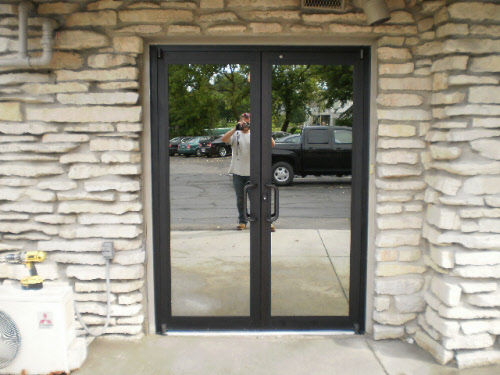 This Muskego health clinic contacted BGS Glass Service for glass door installation services. The frame of their old glass door was looking faded and dingy—not particularly confidence-inspiring for their patients. Our Muskego glass door installation specialists carefully removed the worn out looking door and installed this sleek, durable door with a mirror glass.
Our glass doors and door frames resist damage from harsh Wisconsin weather including snow, rain, and hail. The Muskego Health Care building owners experience significantly decreased energy bills and door repair costs. The building owners are glad they chose BGS Glass Service for their commercial glass door replacement. For your Muskego commercial glass door installation, call BGS Glass Service at 262-513-2806.