Marshfield Commercial Window Installation After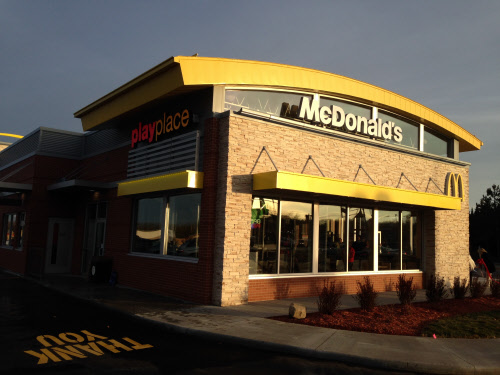 This freshly renovated McDonald's in Marshfield, Wisconsin features windows and doors installed by BGS Glass Service. The restaurant building owners invited BGS Glass Service to bid on the project, then awarded us the job. The oversized windows in front look great and will maintain an attractive storefront for many years. Thanks to their Low E glazing, these windows will also help the restaurant keep energy costs in check.
BGS Glass Service is the premier commercial glass installation and repair company in Southeastern Wisconsin. For decades we have provided durable, attractive glass windows and doors for countless clients, impressing both homeowners and business owners throughout the state.