Tinted Glass Shower Enclosure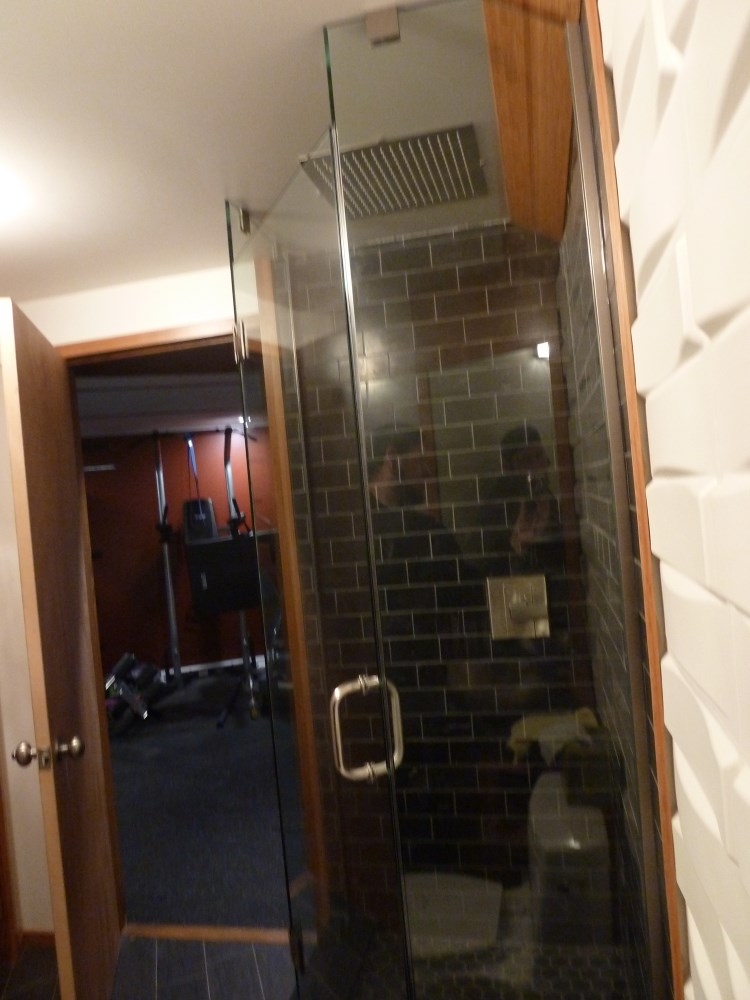 Frameless Shower Installed Near Home Gym
The owners of this Wisconsin home smartly decided to complete their home gym setup with a stylish and modern frameless glass shower in the nearby bathroom. The shower's tinted glass perfectly accentuates the bathroom's dark tiling, which is set to match the dark coloring of the carpet in the home gym.
BGS Glass Services has experienced glaziers able to design, cut and install highly durable and elegant frameless shower doors like this one. We have a wide range of glass tints, patterns and pane thicknesses. We also supply home owners with an array of shower door hardware styles, like bronze, brushed nickel, polished nickel and more. With BGS, you get the custom shower to perfectly fit your home's bathroom.
Get the best shower door installations in Wisconsin from BGS Glass -- Contact us for a quote!