West Allis Commercial Window Installation - Oscars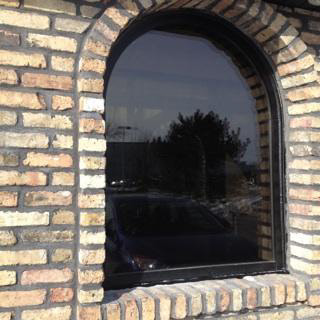 BGS Glass Service installed these arched-shaped windows for Oscar's in West Allis. Their old windows had become fogged over due to a damaged seal and didn't present a very good image to customers. The old windows also were not well insulated, resulting in higher energy bills in summer and winter. Oscar's building owners sought more attractive, longer-lasting windows for their restaurant. These newly installed glazed commercial windows are both aesthetically appealing and functional.
Glass and Plexiglas windows and doors installed by BGS Glass Service are eco-friendly and well insulated resistant for greater energy efficiency. The management at Oscar's could not be happier with their new, low-maintenance commercial windows. BGS Glass Service provides expert glass installation and repair services for residential and commercial clients in Southeastern Wisconsin. For commercial window installation and repair services in West Allis, call BGS Glass Service at 262-513-2806.