Waukesha Storefront Glass Installation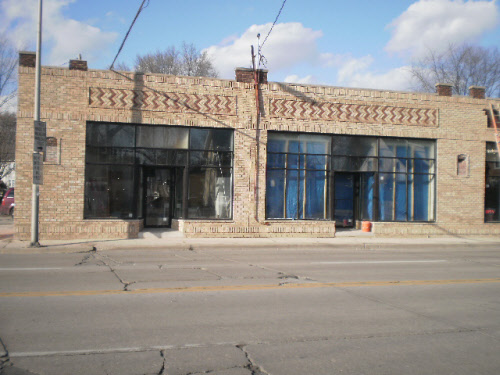 BGS Glass Service specialists provided these beautiful replacement storefront windows in Waukesha. These business owners had contacted our window installation specialists to replace their outdated, unattractive windows. The previous glass door and windows were damaged and unclean from years of every day wear. Our Waukesha commercial window glazing contractors carefully installed this high quality window and door display. The newly installed windows are crafted with durable glass to resist vandalism, weather, and UV ray damage, reducing the building owner's future repair costs.
Glossy and strong storefront windows make all the difference in drawing customers to your business. This newly renovated building presents a much more professional image. BGS Glass Service is the premier commercial window installation company in Waukesha and surrounding communities. We utilize decades of experience providing aesthetic and durable glass doors and windows. Call our Waukesha commercial glass window providers today at 262-513-2806 for a free quote on a storefront window installation services.