Pushout Window Installation Mukwonago After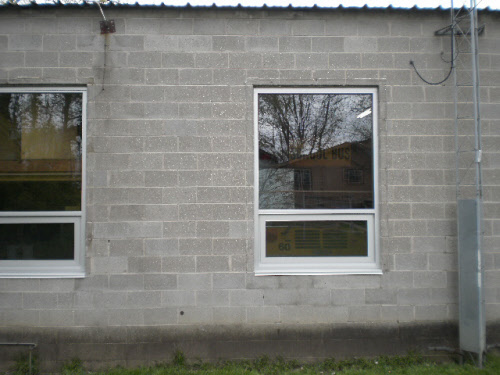 Commercial Window Installation for Mukwonago BusinessBGS Glass Service provided convenient push out windows for this commercial building in Mukwonago. The newly installed windows add aesthetic value to the building while properly functioning. Maximum visibility is provided with this glass to look good for customers. Bugs can no longer enter through the windows because our glass is crafted with unbreakable material. The durable glass withstands bad weather damage, preventing sufficient heat and ventilation for building employees and customers.
The convenient push out feature makes it easy for owners to lock and unlock their windows for safety. We provide highest quality glass windows, saving these building owners a lifetime of repair costs. The windows will look new and professional for years to attract customers. BGS Glass Services thrives in helping commercial building owners renovate their space. Whether you need a window or door replacement or installation, we tailor to your needs. When you're ready for a commercial building glass installation at affordable cost, trust BGS Glass Service.