Milwaukee Glass Door Replacement Before - Midwest Air Parts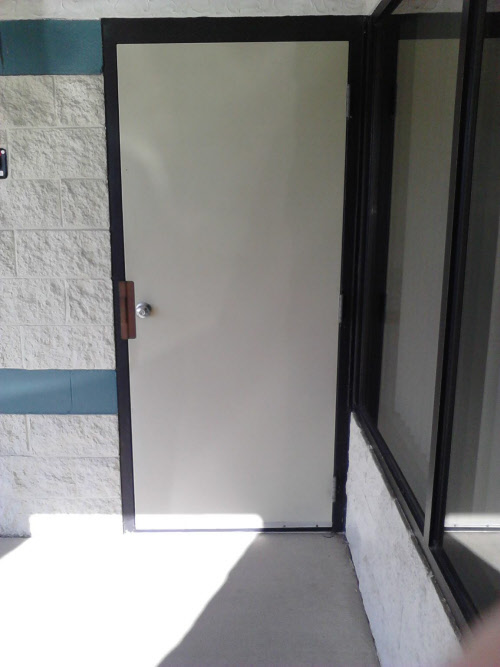 Midwest Air Parts' old steel-clad entrance door was starting to look bad from years of harsh Wisconsin weather and numerous small dents and dings. Additionally, the solid metal door just didn't present a very welcoming entry for potential customers. Poor weather stripping around the door resulted in high energy bills. The building owners made the right move by contacting BGS Glass Service for a more appealing glass door replacement.
BGS Glass Service specializes in high quality glass and Plexiglas windows and doors for homes and businesses. Our glass withstands snow, rain, hail, and UV rays to give you a long-lasting, professional-looking storefront. New windows and doors present a better company image, attracting more customers into your store and add value to your commercial building. BGS Glass Service takes pride in providing the best storefront window and door installation services. Call 262-513-2806 today for your Milwaukee glass door installation.