Glass Installation Merril, WI - McDonalds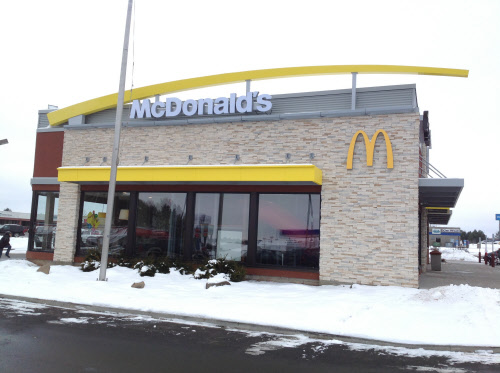 The owners of this McDonald's franchise did the right thing by turning to the commercial glass experts at BGS Glass. As McDonald's started to re-brand their restaurants, a newer sleeker look was required. In keeping with their modern design, BGS installed this modern glass storefront with durable thermopane panels.
The experts at BGS specialize in commercial storefronts and door installations, as well as residential windows, doors, and custom cut glass installations.