Cudahy Glass Door Installation Before - Sheridan Hotel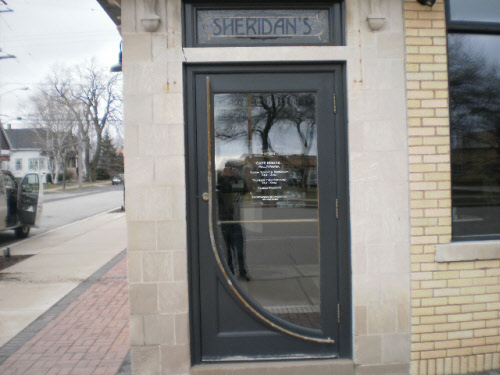 This photo shows the Sheridan Hotel prior to receiving a commercial glass door replacement from BGS Glass Service. This door shows the result of many years of wear and tear, as well as weather damage (particularly along the base of the door where snow and snow melt crystals have taken their toll). The thin glass and long gone weather stripping was also driving up the building's energy bills. The hotel managers called the glass door installation specialists of BGS for help replacing their worn out, old entrance door.
BGS Glass Service is the premier glass door and window replacement company in Cudahy. Watch your commercial building's energy bills and maintenance costs decrease after installing our Plexiglas doors and windows. Our glass is made with the strongest materials to resist damage from snow, rain, and vandalism. BGS Glass Service will give you a longer-lasting, more attractive storefront compared to the average glass company. For commercial or residential window and door replacement in Cudahy, call BGS Glass Service at 262-513-2806.