Commercial Window Installation Oconomowoc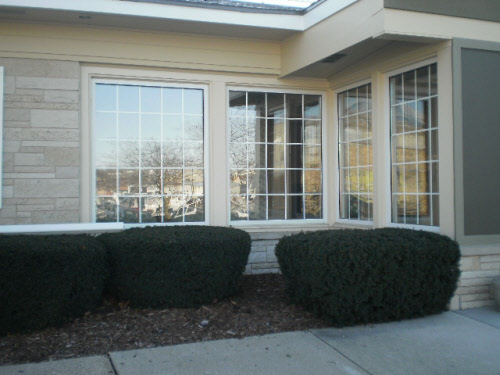 This photo was taken after BGS Glass Service conducted a commercial window installation services in Oconomowoc. The Schmidt and Bartlett building owners wanted to replace their outdated windows and door. They were looking for glossy and modern glass windows to maintain the building's professional look. We carefully took building dimensions and installed these quality replacement windows. These newly installed windows resist wear better than the previous windows, reducing the building owner's future repair costs. The new windows are glossy, presenting a good company image to clients.
BGS Glass Service provides affordable commercial glass replacement window installations and repairs in Southeastern Wisconsin. Our experienced professionals deliver the highest quality workmanship to get the job done right the first time.