Waukesha Custom Glass Shower F3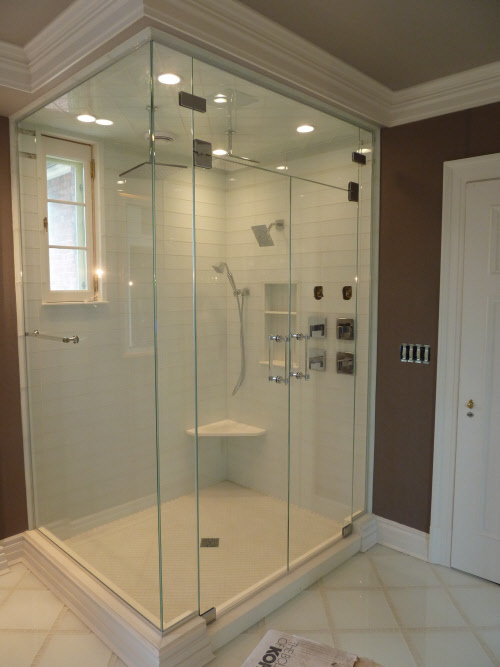 When you're tired of repairing your shower door, turn to BGS Glass Service for a custom frameless shower door solution. Our specialists provide every home with a quality shower door installation designed to last. These homeowners were looking to add a modern touch to their bathroom and contacted our Waukesha glass shower door installation experts. They wanted to make their bathroom look more elegant with a custom shower door installation. After discussing our frameless shower door glass materials, patterns, door trim and finishes, they decided on clear glass material to compliment the bathroom's brown walls and white tiles. Our experienced shower door installers paid close attention to detail and inspected the bathroom. The end result was a new custom shower door making the bathroom and shower look more open and spacious. Turn to BGS Glass Service to remodel your bathroom with a custom glass shower door.
Contact BGS Glass Service to learn more about our glass shower door installation services.