Waukesha Custom Glass Shower F2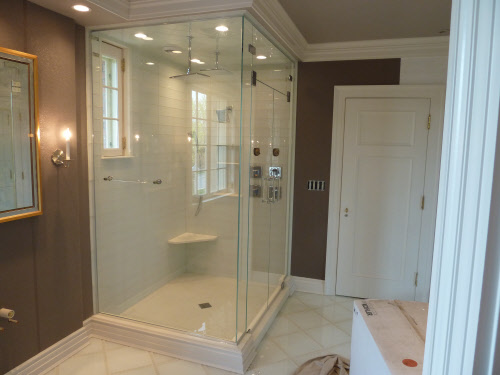 BGS Glass Service Waukesha, Wisconsin provides exceptional glass shower door installation services to Southeastern Wisconsin. These homeowners were having difficulty using and maintaining their previous shower door and contacted BGS Glass for help. We quickly replaced their outdated shower door with a custom glass, trim and elegant finish. Their newly installed spacious and attractive custom glass shower door transformed their bathroom into an interior design masterpiece. The clear glass material and custom trim match the bathroom's brown and white walls and tiling. The new shower looks more spacious and makes the bathroom look more open. Whether you need a minor shower door repair or a custom frameless shower door installation, count on BGS Glass Service.
Contact our Waukesha custom frameless glass shower door installers for a modern bathroom touch.