Frameless Shower Door Installation Mukwonago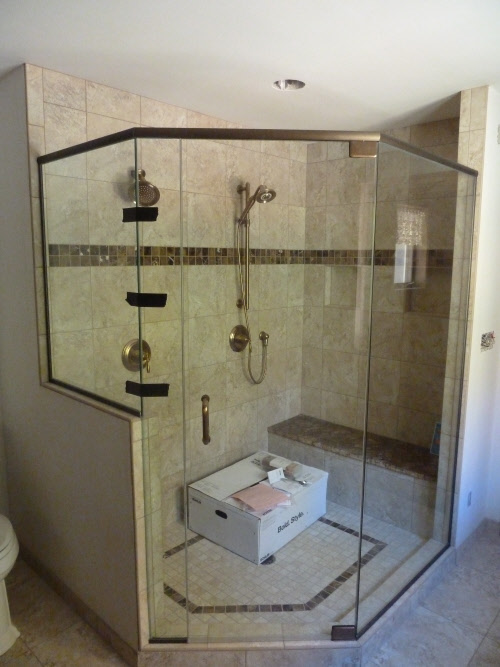 This image features a BGS Glass Service custom frameless glass shower door installation in Mukwonago. The family wanted to add a trendy touch to their bathroom and BGS Glass Service Waukesha to help them efficiently add home value. With careful planning, our shower door installation specialists took down the previous shower door and carefully measured the shower dimensions to ensure optimal fit. We offered a variety of shower door selections to the homeowners allowing them to choose their glass material, design and finish. The clear glass complements the bathroom tiles and the hardware. The bronze coated sinks, door handle and shower will resist chipping and other damage. The wall panels add to the aesthetic value of the shower to make the bathroom look like a true oasis.
Contact our Mukwonago glass door installers to learn more about our custom shower door services.