Custom Frameless Shower Door Franklin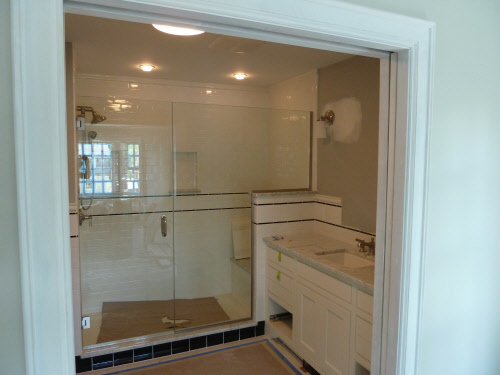 Frameless Shower Doors Installed in Franklin, WI
Modern frameless shower doors are a must for new homes and bathroom remodels. There are no other designs providing the same clean looks as frameless showers installed by BGS Glass Services. You'll turn your Franklin bathroom into a luxurious spa, just as the homeowners have done here.
Their clear glass choice allows light to filter throughout the room, creating an inviting atmosphere. The 3/4 height glass gives proper ventilation for shower steam to keep you relaxed and breathing easy during those long luxurious shower sessions.
Quality hardware, like 180-degree self-centering hinges also make BGS Glass showers the best choice for convenience.