Milwaukee Custom Mirror A2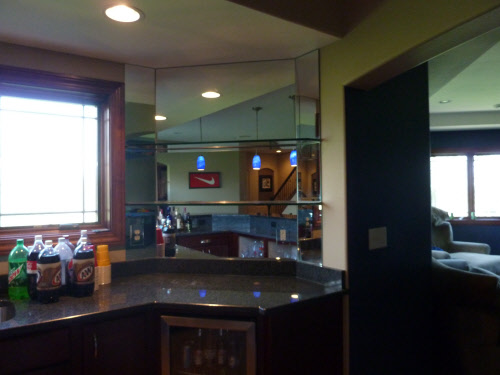 This family needed a new, high quality glass mirror for their kitchen. Not wanting to spend a fortune on Milwaukee mirror installation services, the homeowners contacted BGS Glass. The homeowners communicated their exact needs for this kitchen with our Milwaukee glass installation professionals. We worked with the customer to build this mirror with top notch reflective qualities and durable materials. This high quality mirror will not endure wear and tear damage over time, because it is crafted with the strongest materials. For an affordable price, BGS Glass gave this family the best bang for their buck with this newly installed mirror. Our Milwaukee glass specialists paid strict attention to detail while cutting the glass to precise measurements, ensuring it fit the kitchen's wall height. Count on BGS Glass to provide you defect free glass installations throughout Southeastern Wisconsin.
Contact the Milwaukee custom mirror installation experts from BGS Glass at 262-513-2806.