Custom Polished Mirror Installation Brookfield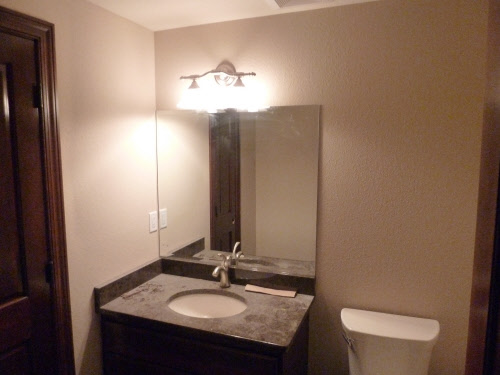 This family was looking for expert mirror replacement services in Brookfield. The old mirror was unclean and was in rough shape due to years of wear and tear. BGS Glass experts gave them this simple, yet classic mirror. These homeowners now have a beautiful bathroom, complete with stunning granite countertops and a custom cut glass mirror. Our mirrors are crafted with the most durably crafted glass, saving this family future mirror replacement costs. A mirror is a simple and aesthetic way to make your bathroom look presentable and unique. Impress guests with BGS Glass Brookfield custom mirror installations. If you are looking to add a modern touch to your bathroom, trust BGS Glass mirror installation experts. We are conveniently located in Waukesha and serve the Southeastern Wisconsin area.
Contact Brookfield mirror installation and replacement experts from BGS Glass at 262-513-2806.