Brookfield Patio Door Installation Before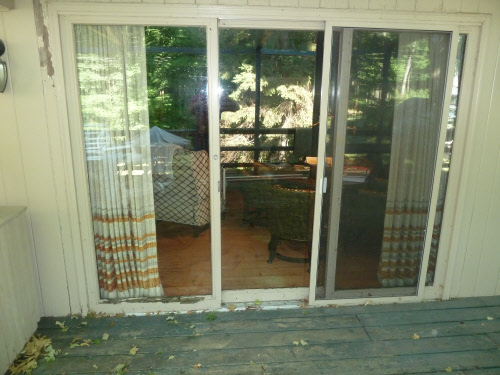 This wooden framed patio door had definitely seen better days. The wood on the lower sills of the doors were rotting away from years of water damage, the doors no longer slid easily in their tracks and the thin glass from the 1970s did little to insulate against the cold in winter.
BGS Glass Service has been providing glass door and window repair and installation services in southeastern Wisconsin for many years. We offer a wide range of sliding doors in wood, vinyl and fiberglass. We also provide a variety of glazing options to suit all budgets. Our Brookfield patio door installers do excellent work and always leave the work site immaculately clean. Call BGS Glass Service today at 262-513-2806 for an estimate on Brookfield patio door installation services.