Waukesha Custom Cut Glass and Mirrors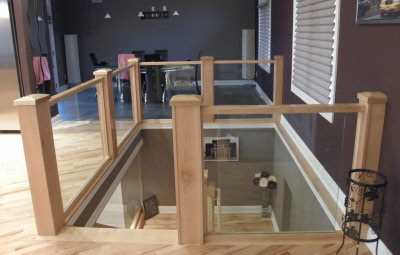 BGS Glass Service has your custom glass solution whether you need to replace your broken glass table top, you need a custom-cut piece of non-glare glass for your picture frame, or custom glass shelves installed in Milwaukee. We are your experienced glass craftsmen for all of your glass furniture needs. Our craftsmen and glass designers create the perfect look for each and every custom glass solution both large and small.
Looking for the perfect size and perfect shaped glass top to protect your living room table? BGS Glass Service can cut quality glass to specifications. Looking to install custom glass shelving in your oddly shaped wall space? We are here to help.
We have experience installing and creating:
Glass Partitions
Decorative Wall Glass
Custom Shelving
Glass Table Tops and Counter Tops
Glass Plate Switches and Outlet Covers
No matter the project or design space, standard beveled edges to unique custom shapes, the master glaziers at BGS Glass Service have the expertise to handle all things glass. We can cut quality glass to your exact specifications. We provide the Milwaukee area with superior glass service, creative design and high quality workmanship, with an attention to detail.
Milwaukee Custom Cut Mirror Glass and Expert Mirror Installation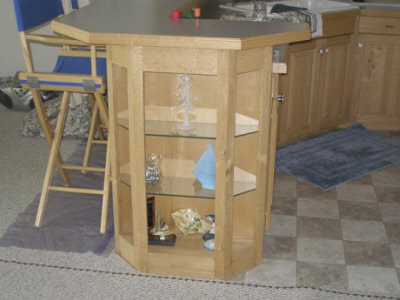 More than just quality glass, our experienced glaziers also offer custom cut mirrors. If you want mirrored glass display cabinets or a designer mirror wall accent, or even custom vanity mirrors, BGS Glass Service can help design a mirror to meet your needs and exact specifications.
BGS Glass Service is able to supply custom mirrored cover plates, the perfect accent to your Milwaukee home's decor. The addition of a mirrored accent piece can greatly transform a room. Adding a mirror to the wall can make the entire room look larger. Mirrored shelves or display cases enhance the content of a display. From design through installation, let our team handle your next project.
We will also provide your Southeastern Wisconsin business with custom-cut glass and mirror in all different sizes, styles, colors, and shapes to fit your needs. Our experts have you covered from custom glass and mirror design concept to custom cut mirror and glass installation. Contact us today, or stop in our Waukesha window, door, mirror showroom to see all the different glass styles and colors BGS Glass Service has to offer.
Contact BGS Glass Service at 262.513.2806 for all your Milwaukee replacement windows, doors, glass shower doors, and custom cut glass and mirror needs in Milwaukee County, Waukesha County, and throughout Southeastern Wisconsin.